It is vital to stress right away that the route to becoming Africa's richest man is not an easy one. Aiming for the topmost spot may seem like a nigh-impossible ambition, albeit possible.

While many who aspired to be billionaires have found success in different measures, only one can truly be crowned the most successful, and in the continent of Africa, Aliko Dangote wears that crown.

Aliko Dangote has been Africa's richest man for 12 years straight. He is current worth $16.3 billion, the most of any black person, ranking as the world's 106th richest man.

While we can all agree that motivating aspects such as self-confidence, drive, hard work, and persistence are essential for any sort of success, to follow in Dangote's footsteps, you simply have to factor in diversification.

From the birth of a goal, to the conception of an idea through its implementation and scalability, becoming the very best at anything takes copious levels of strategizing.

But for the world's richest black person, one strategy stands out, a strategy that has been employed by numerous billionaires and that is diversification. This is one of the most common business practices, which if done well could create a channel of revenues and opportunities, ultimately propelling you to a position only a few can boast of.

Before delving into Dangote's diverse business chain, below is a brief history of Africa's richest man.

Who is Aliko Dangote?
Born into a Hausa Muslim family on 10 April 1957 in the Nigerian northern State of Kano, Aliko Dangote is Africa's top industrialist. He is the chairman, and CEO of the Dangote Group, the largest industrial conglomerate in West Africa.
While it is well known that Aliko Dangote hails from an affluent background, it is noteworthy to point out that his wealth is self-made rather than inherited.
Back in the 70s Dangote relocated to Nigeria's commercial hub, Lagos, after receiving N500,000 from his uncle to kick-start his business. He then began laying the groundwork for what has become the Dangote Group.
Then, during the company's establishment in 1977, prior to relocating to Lagos, Dangote had established his company as a trading firm. He traded goods such as bagged cement rice, and sugar, which he now produces today.
About a decade later, he proposed to the Nigerian Central Bank that it would be more affordable for the bank to let his transport firm operate its fleet of staff buses, and the proposition was also accepted.
With this move, he began amassing enough capital to fully establish what the Dangote Group was intended to be, an indigenous manufacturing chain. Years after approaching the Central Bank, he finally had enough money to pivot from the importation of goods to the manufacturing of said goods.
Evolution of the Dangote Group
As mentioned earlier, Dangote pivoted from trading to finally establishing his own manufacturing plants. This evolution took hold in the 90s, as Dangote began exploring the potential of public-private partnerships. Of Dangote's manufacturing outfits, Dangote Cement stands out.
Dangote Cement was founded in 1981 as a trading business with an initial focus on the importation of bagged cement and other commodities such as rice, sugar, flour, and salt. The Group made a strategic decision in the 1990s to shift from a trading-based firm to a fully integrated manufacturing enterprise.
In November 1992, Dangote established his cement plant in collaboration with the Kogi State (a South Western state in Nigeria) government. In 2000, Dangote acquired the Benue Cement Company from Nigeria's Government.
In 2002, Dangote finally acquired Obajana Cement Plc. from the Kogi State Government. In 2004, cement production in the plant began. Thus began Dangote's history of production as he mounted factories not only across other states in the country but also in other African countries such as Ghana, Senegal, Cameroon, Zambia, and Ethiopia.
Some of his other businesses such as Dangote Sugar followed suit, establishing operations across the continent.
Businesses Dangote Owns Today
To further elaborate on the aforementioned idea, Dangote owns a total of 17 businesses. Below is a list of said businesses, according to Dangote's official website.
Cement Manufacturing: This company operates in over 10 African countries. It generates around ₦1,383.6 billion annually, employs approximately 24,000 people across Africa, and has a production capacity of 51.6 MTA.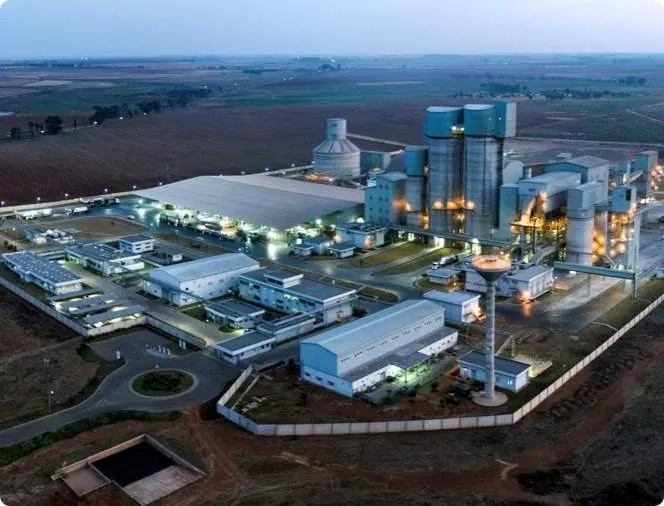 Dangote Sugar: Dangote Sugar dates as far back as the founding of the Dangote group. It generates around ₦150 billion annually, employs approximately 10,000 people across Africa, and has a production capacity of 1.44 MTA.
National Salt Co Nigeria: This is a salt refining business that also dabbles in the production of vegetable oil, tomato paste, and food seasonings. It earns over N25.77 billion each year, employs at least 500 people across Africa, and has a production capacity of 567,000 MTA.
Dangote Fertilizer Plant: The Dangote Fertiliser Plant is Africa's largest Granulated Urea Fertiliser complex. The facility is located on 500 hectares of land in the Lekki Free Trade Zone in Lagos, Nigeria. It cost $2.5 billion to construct. It was designed to produce 3 million metric tonnes per annum.
Dangote Tomato Processing: The company opened an N3 billion Greenhouse nursery in Nigeria's Nothern region of Kano State, with a capacity of 300 to 350 million tones of hybrid tomato seedlings.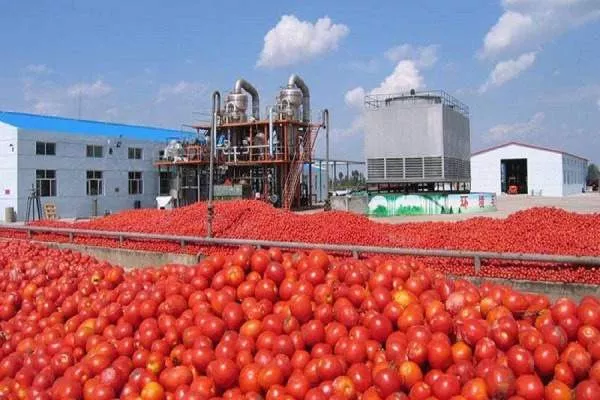 Dangote Automotive Joint Ventures: Dangote Industries Limited has formed a joint venture with Sinotruck to manufacture trucks and vehicles in Nigeria for both domestic and international markets. Dangote owns 65% of the joint company, while Sinotruck owns 35%. The Nigerian facility assembles components and knocked down vehicle parts, imported from Sinotruck.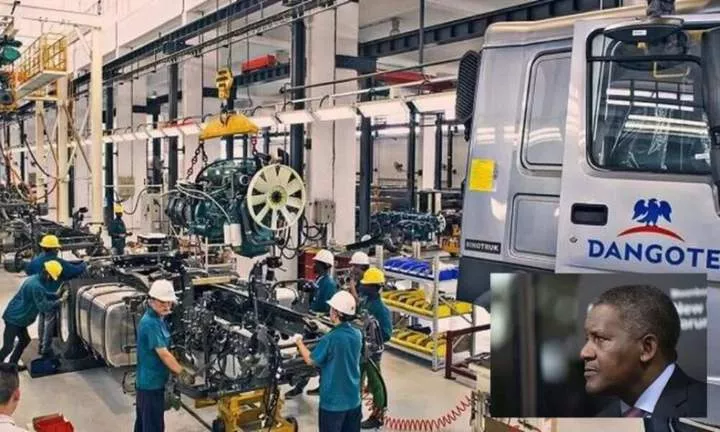 Polypropylene Sack Manufacturing: Dangote Packaging Ltd was founded as far back as 1998 as a Private Limited Liability Company to manufacture both woven and laminated polypropylene sacks.
MHF Properties: This is a service-oriented organization that offers its clients luxurious real estate options. It specializes in the management, development, and renovation of luxury residences and apartment buildings.
Dangote Mines: Since the supply of gas has been beset by constant problems, Dangote Cement runs a coal mine to produce electricity.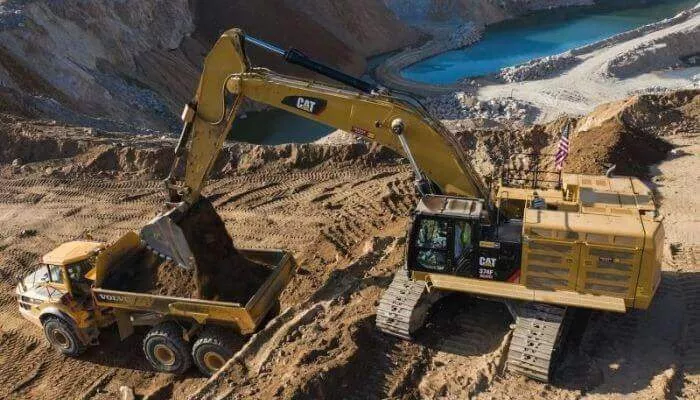 Dangote Logistics: This outfit cuts out the middleman between Dangote's manufacturing and distribution. This subsidiary is in charge of delivering Dangote finished products across the continent.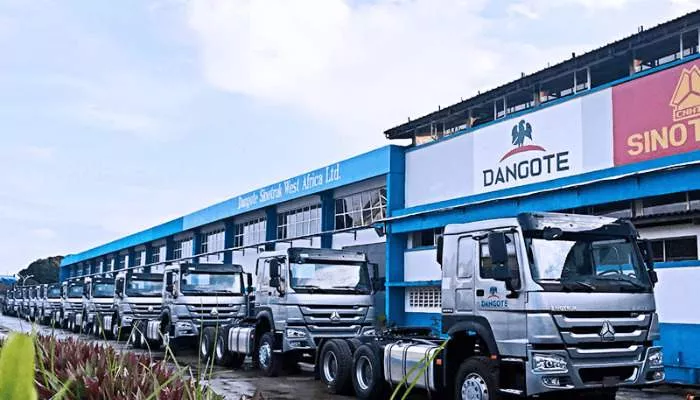 The Dangote group also has other projects in the works such as its rice factory and oil refinery.
Conclusion
Becoming a billionaire, let alone the top billionaire is an aspiration held by many, but realized by only a select few. While there are various routes to achieving this financial milestone, one common thread among most self-made billionaires is their commitment to business diversification.
Diversifying one's businesses isn't just a prudent strategy for wealth preservation; it's a proven pathway to amassing substantial wealth, and it has been key to Dangote's 12-year dominance.
While diversification is a powerful wealth-building strategy, it's important to note that it requires careful planning, strategic decision-making, and often, a significant upfront investment. It's not a one-size-fits-all approach, and success in diversification can vary widely from one individual to another. However, one thing remains clear: embracing diversification is a key step on the journey to becoming a billionaire.