Kim Akide, the daughter of reality TV star Anita Natacha Akide, attracted the attention of social media users when a video of her interviewing a notable personality and former BBNaija housemate, Ike Onyema, made its way onto the internet.
In the video, which has gained over a thousand likes on TikTok, the little girl, who is about 5 years old, was seen holding hands with Ike Onyema as she calmly presented questions about his outfit.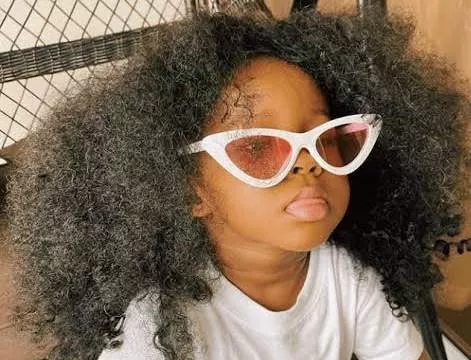 Kim, the young girl, asked the male reality TV star about his show, to which Ike Onyema revealed the price of his top and also the price of his necklace and outfit.
He said his top costs about 350 thousand naira, while his necklace costs about 5 million naira. "My top is ₦350k, necklace ₦5 million."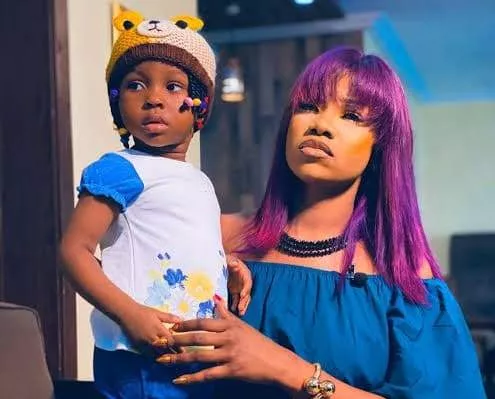 The composure of the little girl, as well as the interesting interview, caught the attention of social media users who immediately flooded the comment section of the post to express their fondness.
See some reactions below:
Fancie~Emilyv: "‎Is tacha the mother of dis girl."
Queency: "‎Tacha hustler she don finally teach her baby work."
Jinnel: "‎Ike don't stress my kimso o look at the height difference next time try and bend small and talk into the mic. Naija Barbie. ‎Sweet intelligent Kim baby."
LITSONG8: "‎Ike the Queen maker, so funny."
mercyaidoko: "‎baby kimso ur sister tacha is doing a Great Job on u."
Ada Pretty: "‎my ike knack reporting from sodium and gomara."
Chefamandaroyal: "‎Them hold presenter hand make she no lost."
Nancy: "‎Mumu ike wey no dey Clean Yash,bend-down stop stressing dat baby common sense is Nt Common."
Maryam: "‎She said Wow I like it, after every answer baby girl sabi work."
WATCH VIDEO: