In a heartwarming video, a Nigerian father sits calmly as his young daughter uses him as human mannequin to stretch her wig.
The young lady didn't have a mannequin on which to place her wig and commence stretching it.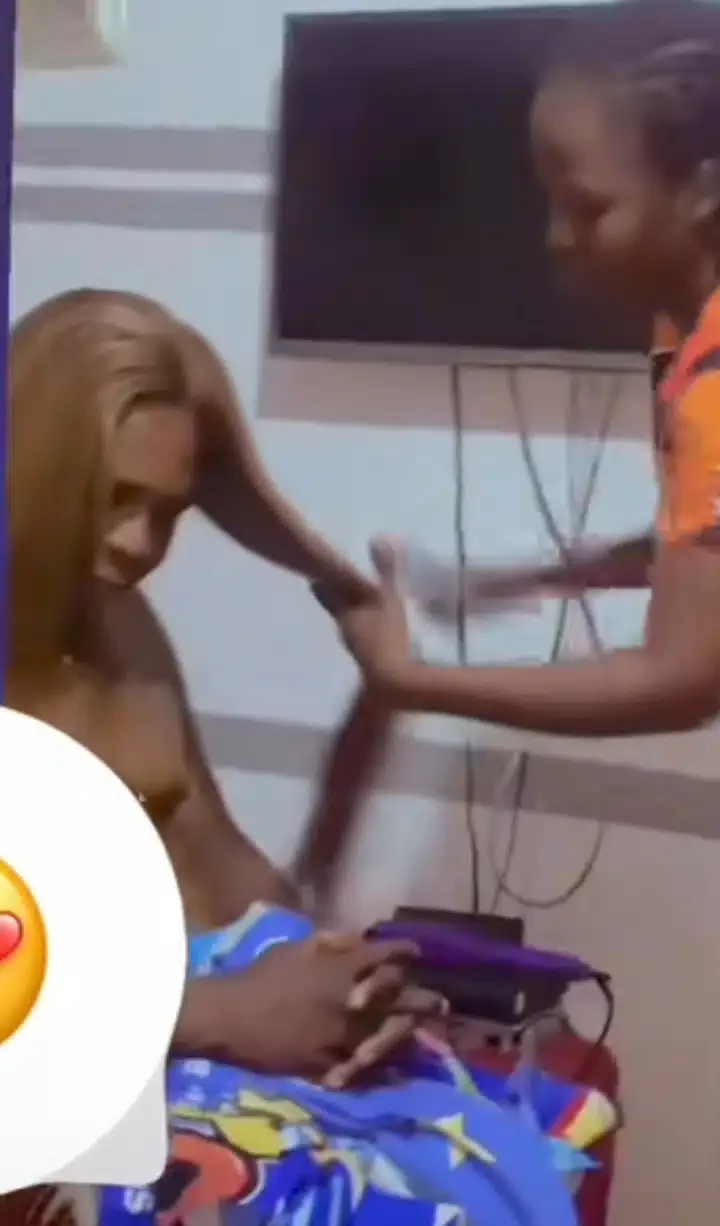 She made her supportive father sit down with the wig on his hair.
In the video she shared which has now gone viral, the man sat calmly with hands knotted together on his lap while the girl went about her business of making the hair on his head straight.
The video has garnered reactions online as many praised her dad's personality.
Check out reactions gathered …
@enefridayjames said: "Best daddy of the year"
@Bosszara5 reacted: "Awww my papa no wan see wig for your head sef 😂😂 as long as he no give you money take buy that thing he no wan see am for him house"
@The_spa_essentials_shop said: "The way he sat calmly😂😍❤️"
@enorbunny remarked: "Why u Dey do like ds😂😂hw u take make am sit down quietly?🤣🤣🤣"
@Only_One Ariel🥺❤️ expressed: "wish mine was still alive he would have done same always playful 🥺"
Watch video below …