Popular content creator, Ogechi Ukonu, popularly called Caramel Plugg, has lambasted married men, calling them out for lying to young girls that they're single.

The content creator made a video which she posted on her Instagram page, dragging these married men.

She questioned married men, especially the ones in Lagos, wondering if they were forced at gun point to get married.

Caramel Plugg was pained at the fact that they're wives are very beautiful but they'll go outside and lie to young girls that they're single.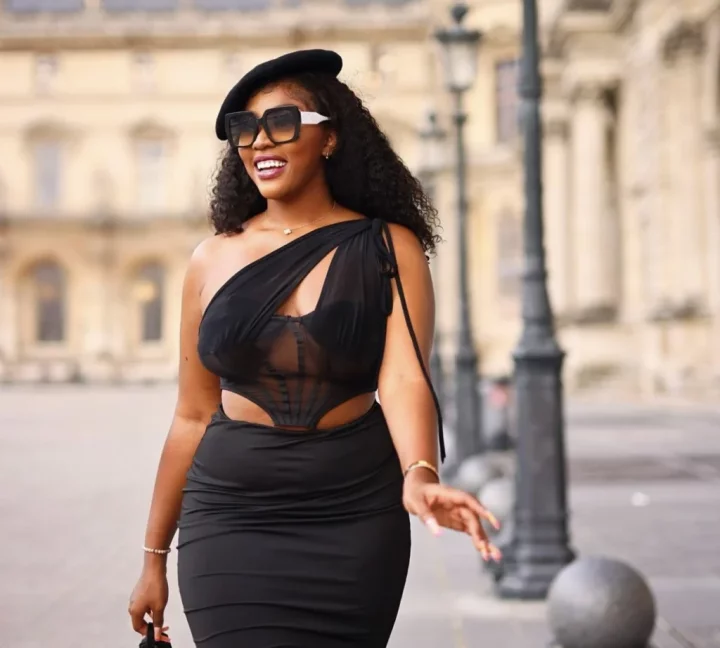 She asked if they needed help or therapy or assistance with washing their head in a river or at least pastoral assistance.
See some reactions:
nehchee agreed: And their wives dey fine ehhhhhhh
ftargetofficial wrote: I wish I meet you before my wife na their code Buh una still give number 😂😂😂😂😂
clema9671 said: I like you bcas u don't follow boys around stay loyal to only me a meanwhile werey don marry wife for house so werey wan tie the young girl down make she no marry 😂😂
adetomiiee said: Y'all forgotten that it's the same cheating boyfriends that you people are following now, that will turn to cheating husbands. And the single girls will be wondering why he is outside when you are at home looking all pretty. RINSE AND REPEAT
euphe_mya asked: Did they force you to marry???? Every girl literally has a married man on her matter! They will now say it's their nature 🤦🏾‍♀️
Watch video here: